Meetings
Le Méridien Dubai Hotel & Conference Centre's 5500 square metre banquet and conference facility is equipped to accommodate the most demanding business meetings as comfortably as a social gala.

Dedicated banquet and conference spaces comprising 24 function rooms are equipped with the latest technological support, designed to meet or exceed industry standards. Le Méridien Dubai Hotel & Conference Centre now offers one of the newest and largest conference and banqueting facilities in Dubai. The hotel can accommodate up to 1,750 attendees and features high-tech equipment, direct ballroom access, unique show kitchens, outdoor event spaces and extensive parking.




Offers & Packages


Strategically located in close proximity to the Dubai International Airport and the city's business districts along with extensive fitness and leisure facilities on site, Le Méridien Dubai Hotel and Conference Centre is the perfect mix of work and leisure.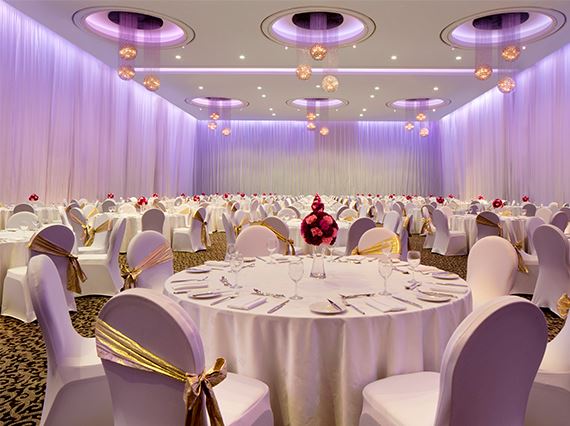 Group Promotion Offer - Triple Treats at Le Meridien Dubai
Book and hold an eligible meeting, event or group by Meetings, events or groups to be held before December 31st, 2021 June 30th, 2021 at participating properties across Europe, Middle East and Africa, and earn triple Marriott Bonvoy™ points.
Meetings, events or groups need to be held before 31st December, 2021
Get 3x more from your meetings & rooms:

• 5% discount on master billed group rooms
• 1 Complimentary in every 10 paid delegates/rooms for groups between 10-100 people
• A signing bonus of 5,000 Marriott Bonvoy points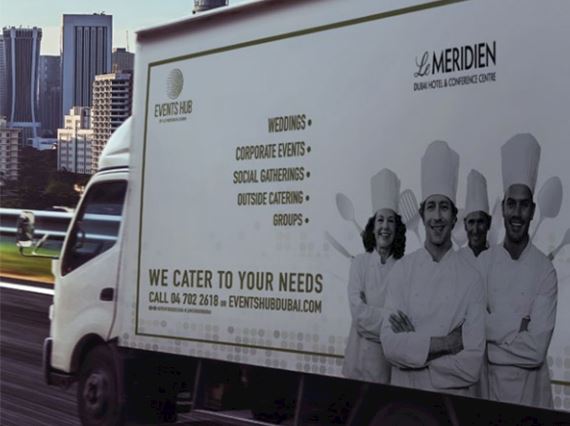 Outdoor Catering by Events Hub
Driven by passion and exceptional service, Events Hub's highly trained and multilingual specialists go above and beyond to make your vision a reality.
The combination of world-class catering, elegant venues and attention to detail allows Events Hub to surpass all expectations and choreograph an unparalleled event that leads to a resounding success.
Our experienced catering experts are always ready to bring luxurious services to your door step.
For more information, contact us directly at +971 50 659 4106 or luis.incet@lemeridien.com