Plan Your Dreamy Wedding With Us
In every lifetime, in the midst of the ordinary, love gives us a fairy tale. There's something magical about weddings. jubilant smiles, quiet glances and a hope for a perfect tomorrow. A wedding, no matter how lavish, is personal. The ideal setting, perfect menu, the finest arrangements are all important, yet it's the finer details that make it an unforgettable celebration of love.
Uniquely Yours
As you begin your beautiful journey together, Events Hub will plan every detail of your special day to create a magical celebration that personifies your romance. Whether you prefer an intimate gathering or a grand gala, explore a world of flair and creativity in your choice of five star venues enchanted with a blend of charm and understated luxury. Turn your fairy tale dream wedding into a reality with our unrivalled experience in hospitality excellence.
Exceptional Service
Ensuring your wedding perfectly reflects your vision requires the right expertise. The attentive and efficient Events Hub's team brings together the ideas that make every detail flawless and delivers a memorable experience. From table styling and floral arrangements to exquisite menus and artistic cakes, every element is seamlessly attended to, so you can cherish every moment of your special day.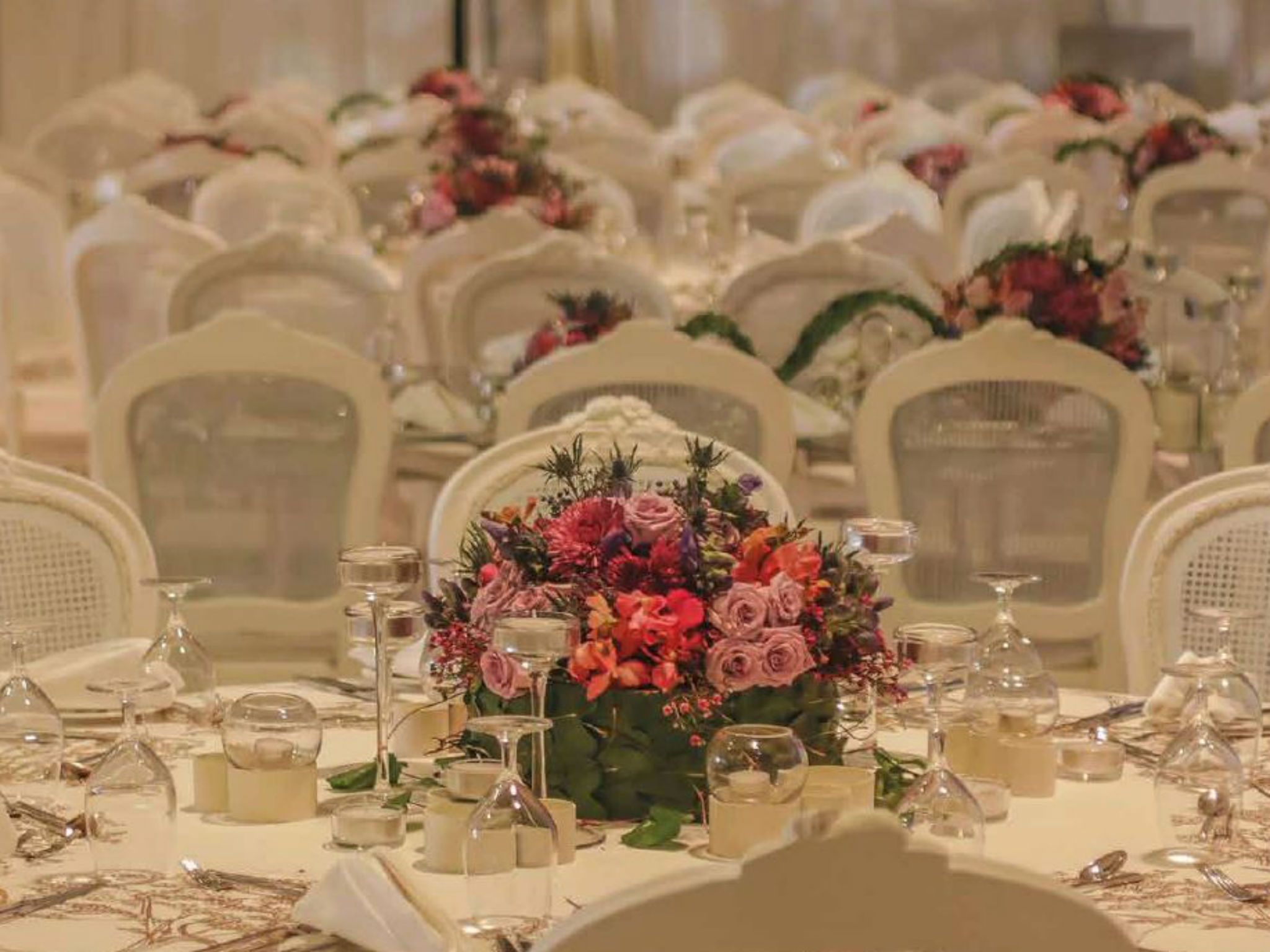 Intimate Ceremonies
Cherish the true meaning of an intimate ceremony through Events Hub's choice of beautiful indoor and outdoor wedding venues. Framed by the timelessness of striking décor and lavish gardens, the personalised service and experience of our team will invite you to explore numerous possibilities and spark your imagination.
Dreamy Surroundings
Events Hub plans your dream wedding in the idyllic setting of Le Meridien Dubai Hotel & Conference Centre. 579 rooms and suites to accommodate your guests, 18 distinct restaurants to suit your taste, a full service spa and salon for both men and women and a state-of the-art fitness centre creates the perfect surrounding to come together with friends and family to elebrate love.